Interview Grooming Tips
Last updated March 18, 2022
Ever heard the saying, first impressions last?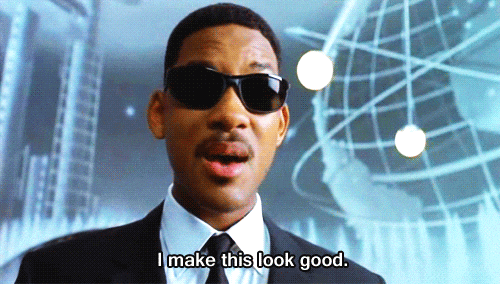 The first time you meet an employer, you have about 7 seconds before an initial judgement is made and about 30 seconds to make an overall positive impression. Most people can't say everything amazing about themselves in 7 seconds. Therefore, how you present yourself will determine any early opinions the employer may have about you; including, what they can expect you to look like on a day-to-day basis. For example, if you show up to your interview in sweatpants, the impression is you would also wear them to work; a common red flag for most employers.
Regardless of what happens during the interview, employers will more than likely consider their first impressions when deciding whether or not to hire you. The last thing you want to happen is for an employer to love your resume but refuse to give you the job because you exhibit bad hygiene. So, before you head out to your next interview, take a couple of minutes to review these simple grooming tips below!
From the neck up
Make sure your hair is clean and neatly styled. This includes facial hair.
If you decide to wear makeup, keep it minimal (unless you're interviewing to be a makeup artist, in which case, feel free to do a full-face beat.)
Outfit
Keep it simple.
Two accessories or less, (rings, necklaces, watches, earrings, bracelets, etc.)
Make sure your shoes match the job. (ex: if you're interviewing for a retail position where you'll be on your feet most of the time, try a pair of nice flats instead of high heels. Sneakers and tennis shoes are never acceptable for an interview.)
Hygiene
Make sure you've showered and put on deodorant.
Brush your teeth. Avoid eating things with strong or lasting odors.
Avoid any activities or environments in which strong odors will linger or stick to your clothing.
If your interview is after you've eaten breakfast or lunch, take a breath mint two minutes before you go in.
Don't overdo the perfumes, scented lotions, or colognes. One pump should be enough, if any at all. (You never know what an employer may be allergic to. Not to mention, most perfumes and colognes can be overpowering and distracting when too much is applied.)
Posture
Body language can help or hurt you. Be confident in how you walk into the room and make eye contact!
Have a handshake, but not too tight. Don't shake too aggressively.
Avoid fidgeting with your face, hair, or clothing. If you don't know what to do with your hands, go ahead and gesture while speaking.(The action will distract you from fidgeting and keep you focused on what you're saying.)