How Do Student Loans Work?
Last updated April 12, 2023
Needing to take out loans to pay for college is a reality for most students. Because loans must be repaid with interest, it's important to know exactly what you're getting into when you take out student loans. Here's a crash course in what taking out a student loan really means:
Click the image to enlarge. Feel free to download or screenshot and reference later!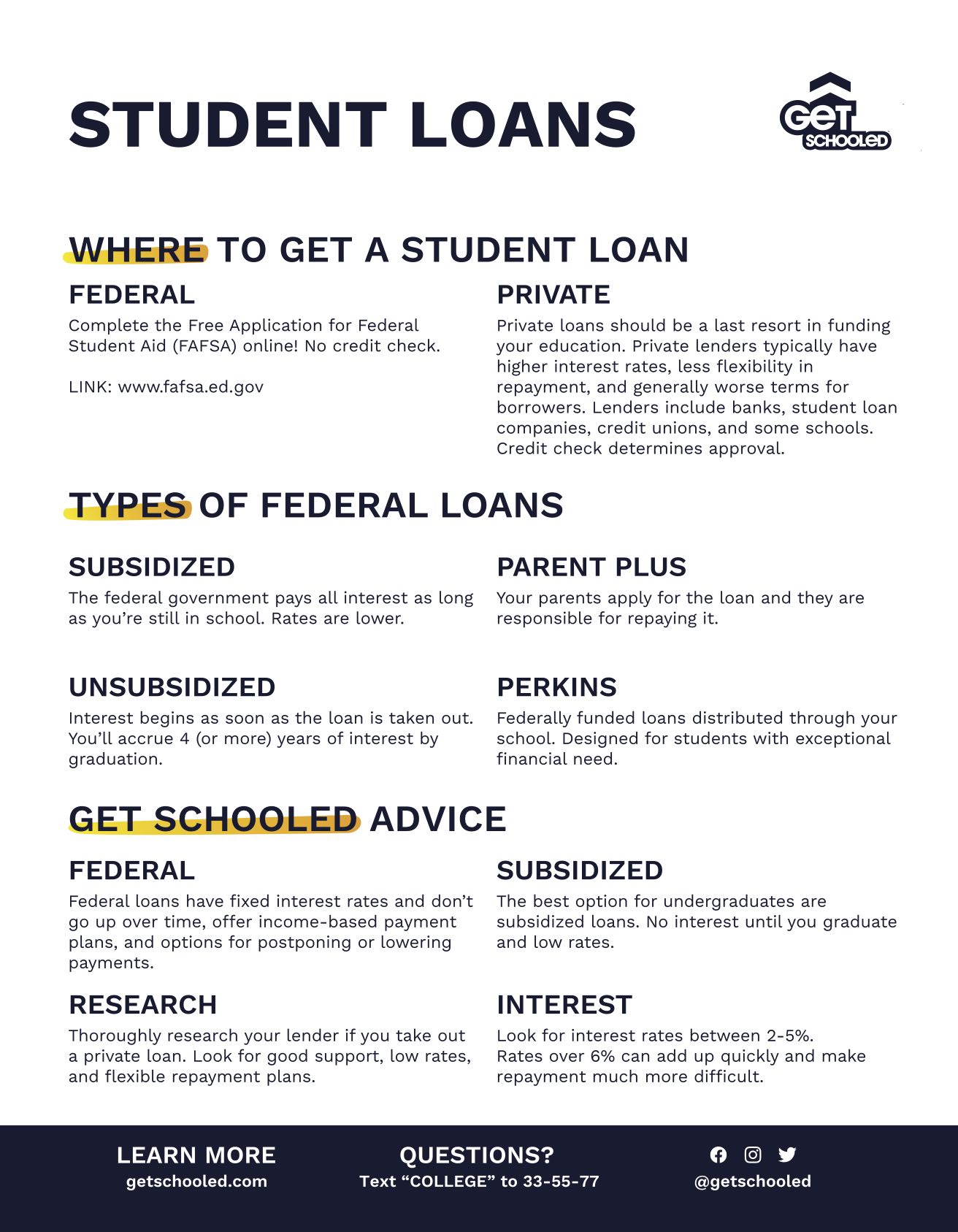 If you have any questions just text #Hello to 33-55-77 to chat with one of our advisors. If you're using a mobile device, click here to have the text message set up for you!