How to Build Your College List with the Right Schools
Last updated May 22, 2020
Much more goes into picking a college than what meets the eye. You will spend two to four years of your life in college. It's important to make the right choice and be sure that your college is the best fit for you. College is competitive. You may or may not get accepted to every school where you apply. A good rule of thumb is to plan to apply to 2 reach schools, 2 match schools, and 2 safety schools during your senior year. Your college list should have at least 6 schools. That way, you'll give yourself more choices if you get multiple offers and have a back up if you don't get accepted into your dream school.
How do you do that? After all, there are so many choices! Well, it starts with a list. Each school offers a variety of elements to consider that may or may not align with what you're looking for. These factors will help you narrow down your selections. When thinking about the kind of college you want to go to, consider the following:
Location
Where is the school? Whether you're ready to go as far away as you can or more inclined to stay close to home, you'll want to think about your level of independence, what kind of climate and demographic you prefer, and how your personal relationships with family and friends can be managed from where you choose to attend school.
Size
Would you prefer a smaller school with a smaller student to teacher ratio, or a larger school, where you have more opportunities to do research or interact with a more diverse student body? Do you mind classes with just a few students or classes where there are forty or more? The answers to these questions depend on the type of learner you are and how you academically thrive the best.
Major
Does the college offer the program you want to study? Each college is different. There are some majors, like English, that are commonly found at most schools. However, other majors, like veterinary studies, are only offered at a select few schools. You also may want to think about if the program has produced any successful alumni and if so, at what rate?
Student/Social Life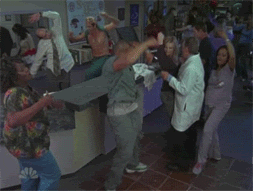 College is also supposed to be fun and involving! They all offer student activities, clubs and organizations. Find out what the colleges on your list offer by visiting their websites. Reach out to current and former students and ask them what their experiences were like. It's important to know the student culture at any school where you plan to apply.
Other things to think about
The difference between the private school experience vs public school
Same gender colleges such as Barnard, Scripps, Spelman or Agnes Scott
Historically black colleges and universities (HBCUs)
Military academies or service academies