8 Must-Do Things to Make You Stand Out for the Job
Last updated August 17, 2023
Job searching can be a competitive process. When everyone has similar backgrounds and qualifications, it can be difficult to stand out amongst the rest. However, there are ways you can separate yourself from others applying for the same job as you.
1. Tailor Your Job Resume/Cover Letter
Every job is different. Therefore, the materials you use in applying for every job should be a bit different too. For each job you apply for, make sure you're using your most relevant work experiences (even if they aren't the most recent) and skills. This means you may have to make more than one version of your resume or cover letter.
2. Create a Portfolio Website
Some employers may ask to see examples of your work. Stay ahead of the game and create a portfolio website to display the projects you've done that best align with the skillset required. You don't need to be a web design expert. You can use easily customizable sites like Wix.com that will provide templates and host your website for free. This is a great way to showcase what you are most proud of. Having all of your information in one place makes the employer's job easier, which only helps you!
3. Get Your Own Business Card
Having a business card makes it easier for you to quickly pass along your contact information. In addition, a business card creates a sense of professionalism and lets your potential employer know you're serious and you mean business.
4. Dress the Part
This may sound cliché, but you have to dress for the job you want. The best way to stand out to a potential employer is to make sure when they see you for the first time – you are polished, clean, professionally dressed, and ready to go. Remember, interview grooming is important!
5. Incorporate Story Telling When Sharing Skills and Experience
Most interviewers will ask questions that begin with statements like "tell me about a time when— ". Be prepared for these questions and think through examples when you had failure and how you recovered, or had to learn new things and how you approached it. Structure these responses like this: what was the problem, what steps did you take to address it, and what was the resulting outcome.
6. Practice, Practice, Practice
Do a mock interview or practice answering the most common interview questions out loud. Brainstorm your answers and make sure you say them out loud. It's great to think your answers through in your head or on paper, but saying them out loud will help you sound more natural.
7. Create a LinkedIn Account
LinkedIn may not be your immediate first choice for a social media platform, but when it comes to job searching and connecting with industry professionals, it is an invaluable resource. LinkedIn provides the space for you to promote your professional accomplishments and work history while simultaneously building a network of professional contacts and connections. Because LinkedIn ranks highly on Google, your LinkedIn profile would likely be the first thing to show up if someone were to Google your name. Therefore, having a LinkedIn account is an excellent way for potential employers to look you up and learn more about you and what you weren't able to fit on your resume.
8. Clean Up Your Social Media Presence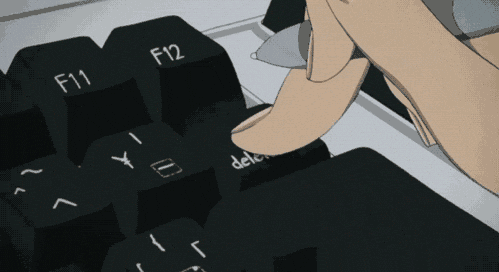 Believe it or not, most employers will try to take a peek at your social media presence before offering you a job. Nothing on the internet is hidden. Even if your social media accounts are private, take the time to clean up your profiles. This means getting rid of profanity, provocative images, posts that contradict the mission of your employer, etc. You never know how or when things will resurface that can put your job at risk.
Ready to start searching for jobs? Start here or text #JOBS to 33-55-77!