8 Ways Youth Can Explore Their Career Path Options
Last updated February 24, 2022
With all the stories on social media of people "livin their best life" it can make you feel pressured to have everything figured out before you even graduate high school. Guess what? You don't have to have it all figured out. And to keep it 100 with you, no one has all the answers. Life is something we are all trying to figure out! There are some things we can do to help us start making progress toward the kind of life we want to live and the way we dream of spending our time. Take a look at this list of eight ways to explore your career path right now. It's just a start, but it can help you get closer to finding if that career path is the right fit for you. As always, if you ever have questions about careers, do text HELLO to 33-55-77.
1. Think of your career path as a stepping stone.
Did you know that the average person changes careers at least twice in their lifetime? Just because you start out as an accountant doesn't mean you can't try a career as a social media strategist, writer, or filmmaker! When it comes to careers, nothing is permanent. If you think of your career as a stepping stone, you stay open to exploring new interests and talents throughout adulthood. Think of the ABC's of job search. To clarify, ABC means A job (entry-level/get your foot in the door), Better job (leveling up in your career. Better pay, better title, better benefits, etc.), Career job (full-time, permanent, benefits, and career growth). The journey will help you get to your ultimate career goals.
2. Make a career plan.
How are you going to get to where you want to be? Where will you start? Could you possibly achieve an entry-level position for the company you want to work for and then move your way up? Can volunteer or entrepreneurial opportunities out there help give you the experience you need? There is more than one path to get to your destination. Make a simple map of your desired career path. Think about the basic steps you want to make to help you get there. Use the internet to search for education requirements, professional organizations, types of experience, and other things you might need to achieve your goal.
3. Consider your strengths and passion.
Do you love working with children but don't know what kind of job you can get that allows you to do that? There are so many options! No matter what your strengths and passions are, we can guarantee there is a career connected to it. And if you spend your day doing something you are naturally good and and love, you'll find it hard to be unhappy with your work.
4. Informational interviews.
Ask other people about their career journey. If there is a career you are interested in exploring, interview someone working in that career now. If your school hosts a career day, that is a great opportunity to learn about careers and then make connections with people working in your areas of interests. Your teachers and school counselor are also a good source to help you connect to someone doing what you want to do one day. And don't forget about the people in your neighborhood. You might find someone at your local community center, place of worship, or even on your block who knows someone you can interview.
5. Explore unconventional careers.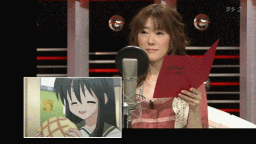 We all grow up hearing about the most common careers. We know about doctors and teachers and firefighters. But what about the careers people don't talk about often? Consider exploring unconventional careers -- some you can even start now -- like comic book artist, blogger, voice actor, set designer, technical writer, or aviation mechanic. There are literally thousands of careers to choose from so start exploring. this quick list can help you get started.
6. Find a mentor.
A mentor is someone you trust who has experience in areas you might need guidance. Your mentor can help you make life decisions about academic majors and your career focus. A good mentor will give you advice when you need it, hold you accountable so you're making progress toward your goals, and encourage you to keep going when it gets challenging. Teachers can make great mentors or can connect you to a good mentor.
7. Get an internship.
An internship is awesome because you can earn money while you gain experience in a certain area. You might find that you love the career path you want to pursue, or that it's not actually something that interests you much at all. Not all internships are created equal, but if you get an internship, don't be afraid to ask questions. Learn as much as you can to help you decide if this is the right path for you.
8. Take a career assessment test.
Career assessment tests are all over the internet. Your school counselor might also have a great test you can take. These career assessment tests will help identify your strengths, personality traits, and interests to match you to possible careers you might excel at in the future. Even if you don't think the career options are a good match, they can help you start exploring career possibilities.
There you go! These are our 8 ways to explore your career path options. You got this!