How To Write A Cover Letter
Last updated January 24, 2021
If applying for a job were like going to the movies, think of your cover letter as the preview before your featured film—in this case, your resume. The purpose of a cover letter is to give you the opportunity to introduce yourself to an employer in a memorable and personal way, before they review the contents of your resume. More than that, it's your first chance to directly express interest in the position, connect your strengths to the company's needs, and motivate a potential employer to interview you.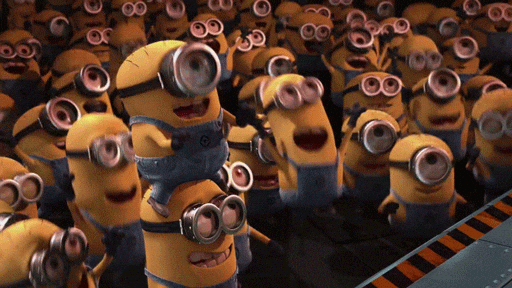 A good rule of thumb is to always send a cover letter with your resume whenever applying to a job, even if the application doesn't require one. A well-drafted cover letter can be the push a potential employer needs to want to know more about you and advance you to the next step—an interview!
Like the structure of an essay, cover letters typically have three parts: (1) an introduction, (2) a body paragraph or two, and (3) a closing. Here are some tips to help guide you through each section:
---
Introduction
---
Introduce yourself
Identify the position you are applying for
Indicate how/where you learned about the position
Example:
My name is Ashley Applicant and I am writing to apply for the position of retail assistant manager, as advertised on the High Fashion Forward website. As a trained retail associate who is fulfilled by providing exceptional customer service and creating first-rate shopping experiences for every client, I am confident I would be a valuable asset to your retail staff.
---
Body
---
Connect your qualifications to the needs of the job
Use examples of skills or achievements from your resume that make you a strong candidate (Be specific! This should not be a repeat of your resume. Instead, this section should be an elaboration of key points specifically relating to the position.)
Explain how your experience, achievements, and skills can contribute to the goals of the employer
Example:
Since my graduation from Rainier Beach High School in June of 2017, I have been working full-time as a retail associate at The Secret Boutique in Seattle, WA. In this role, I have gained invaluable customer service training and experience handling day-to-day operations including but not limited to money management, staff scheduling, inventory regulation, and product marketing.
Two of my greatest strengths are problem-solving and exceeding team goals. Last year, our leadership team wanted to increase store revenue by three percent, but I was able to bring in an additional six percent by creating a new social media promotion that drove over 10,000 new sales.
---
Closing
---
Express your interest in connecting with the potential employer in regards to the job
Include a way for the potential employer to view any examples of your work (website, portfolio, etc.)
Leave available methods for contacting you
Sign your cover letter
Example:
Enclosed you'll find a copy of my resume for your review. You will also find a copy of my most recent Performance Review, complete with comments from my current manager and valued customers in regards to my service. If you have any questions, please feel free to contact me via email at [email protected] or via phone at 555-555-5555. I look forward to connecting with you soon. Thank you very much for your time and consideration.
Respectfully,
Ashley Applicant
Ashley Applicant [email protected] 555-555-5555
---
Remember, your cover letter should never exceed one page. Like your resume, you will need to tailor the contents of your cover letter for each job – don't use the same cover letter for every application.