Detroit Pistons Ticket Giveaway - Winners Announced!
Last updated January 23, 2020
Congratulations to the winners!
Thank you to everyone who participated. Check back for more giveaways.
---
Most Active Students Can Win Prizes!
Pair of Piston's Tickets for the 1/22 game!
Backpacks
and more!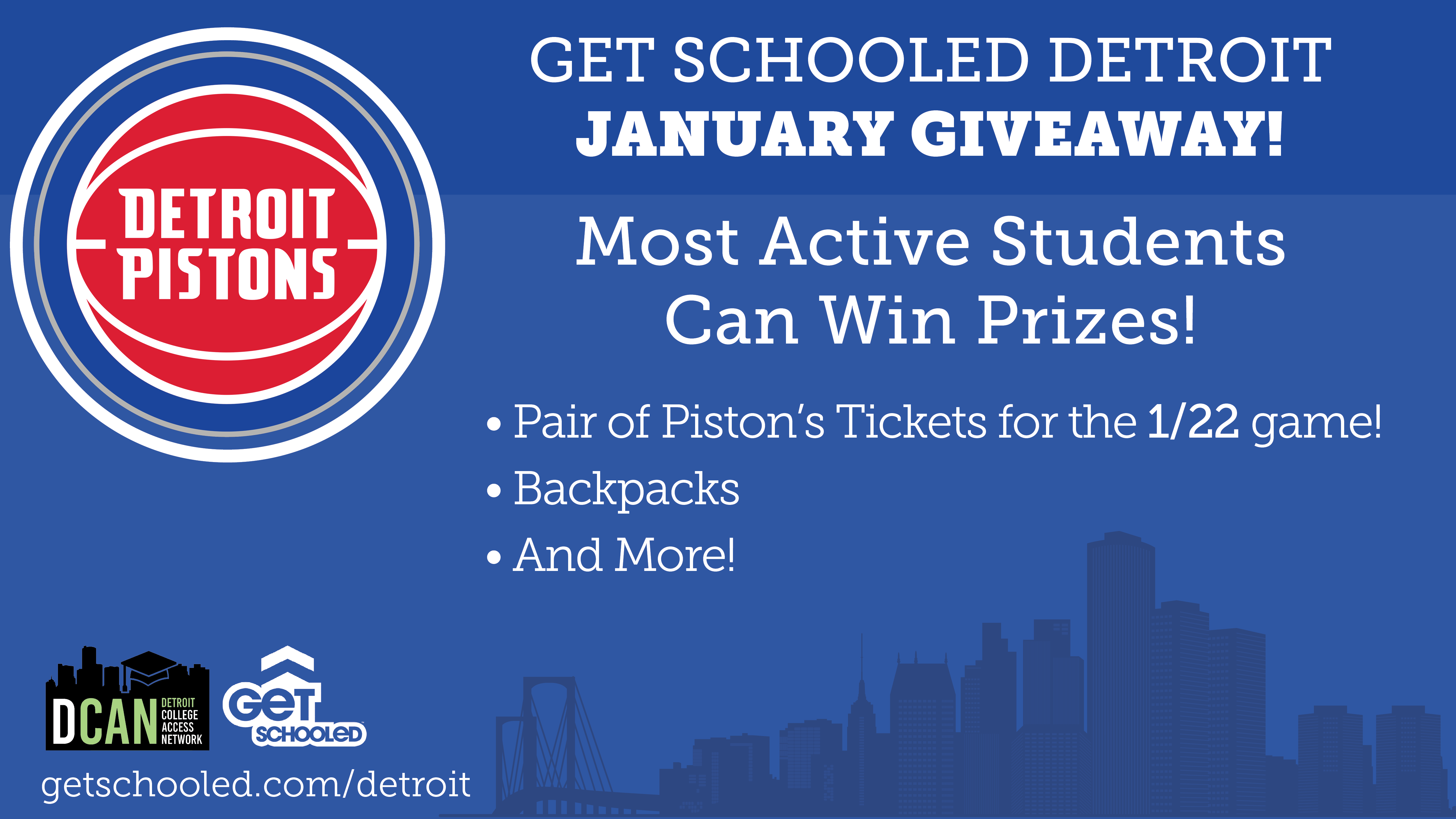 Here's how you can win tickets to see the Detroit Pistons on Wednesday, January 22:
Sign up for a Get Schooled Account: remember to select your school in your profile
Log in, again and again! Everytime you log in to check out our content, earns points for your school AND enters you into the drawing for a chance to win!
---