What To Do When Work Is Not What You Expected!
Last updated March 1, 2021
You are so excited for your new job, you show up ready to learn and work! But you soon find that the job is not what you expected. Maybe it is way more complicated, or super boring, or dirtier, or poorly managed, or just not the right fit. Whatever the issues – real or in your head – it is important that you start any job with the right expectations. This means, when things don't go as well as you'd like, ask yourself these questions.
Is it you?
First you need to ask yourself, are you being picky, judgmental or hard-to-please. It is a job after all and jobs are supposed to be WORK. Be honest with yourself about the attitude you are bringing to the job and start by trying to adjust your attitude. Ask yourself, am I being unfair, could I be more empathetic to the situation, was I reacting and not listening?
Can you still gain something from the job?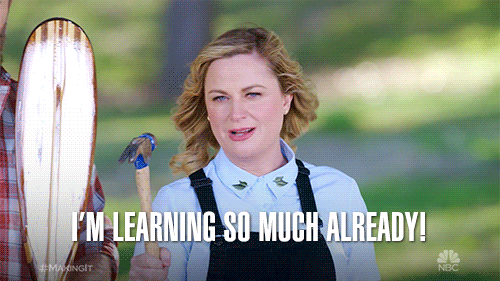 Sometimes a job may not be fabulous in one aspect (like your commute or your uniform or your shift), but it is fabulous in others. Maybe it's a great employer to have on your resume, maybe it gives you the skills you need for the next job, maybe it gives you the flexibility you need to juggle your other responsibilities. Ask yourself, what am I gaining from this job and do those things matter more than my frustration?
Can you help fix the problems?
Instead of spending time thinking about what's wrong with your job, think about what you could do to fix those issues. Can you be part of the solution? Maybe it's simply an attitude shift but maybe it means that you set up a schedule for cleaning the staff bathroom because its filth was driving you crazy. When you become a problem solver not just a problem identifier, your view of the job will shift.
Jobs are rarely perfect and some days are less so than others. So, have an open mind, a positive attitude, and look for what you can get from and give to a job before walking away in frustration. Almost every job offers lessons and opportunities – and when you are just starting out, both matter a lot!