What Is A Trade School?
Last updated May 13, 2020
Have you heard of Trade Schools as another path after high school? Trade school is a great place to learn skills directly related to a specific field.
Trade schools, also known as vocational schools or technical schools develop skills for students to enter directly into the workforce in a specific field.
You'll spend less time taking courses in unrelated subjects
Program lengths can vary from 10 weeks to 2 years
If you start a program right after high school, you will enter the workforce earlier with experience and training
The class sizes are smaller and you will have hands-on training
Keep in mind, the credits at trade schools typically do not transfer to a community college or a university. Also, at the end of a trade program, you get a certificate in the field you studied, but not a degree.
The minimum age to enter a trade program is 16, but only if the program coincides with a high school program. This is because most trade programs require a high school diploma or a GED.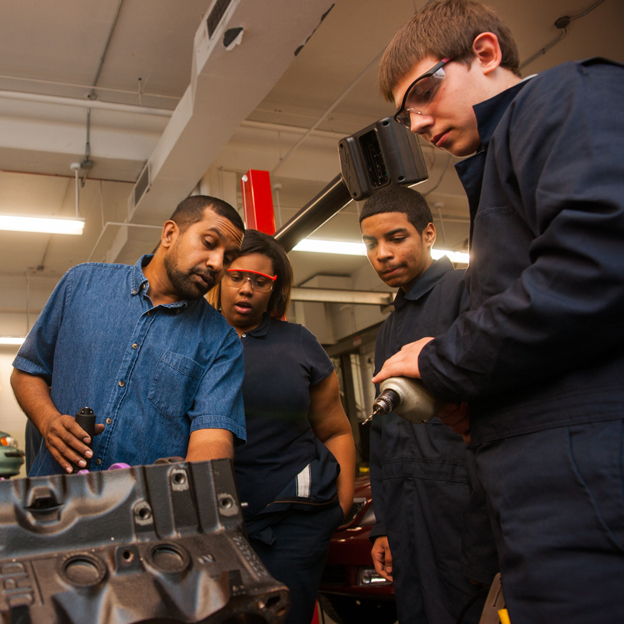 There is a lot of job security in trade fields because it is hard to export jobs that require a physical presence. Some potential jobs are: cosmetology, carpentry, plumbing, electrician, mechanic, or dental hygienist. We also have a list of the Top 10 Trade Jobs in the U.S. Currently, there is increasing demand and opportunity for young workers in these jobs because so many people are retiring from trade jobs.
Some things to consider when looking at Trade Schools and their programs are:
Salary potential
Availability of jobs, especially in the area where you live
How in-depth the job program is
Is the school licensed? Check with your state agencies or the U.S. Department of Education
Does the program have accreditation by a private education agency or association that evaluates the program to see if it meets a set of requirements? Check here:

Check with your local community colleges to see if they have trade programs, most do!